Beton - BRONCOLOR EQ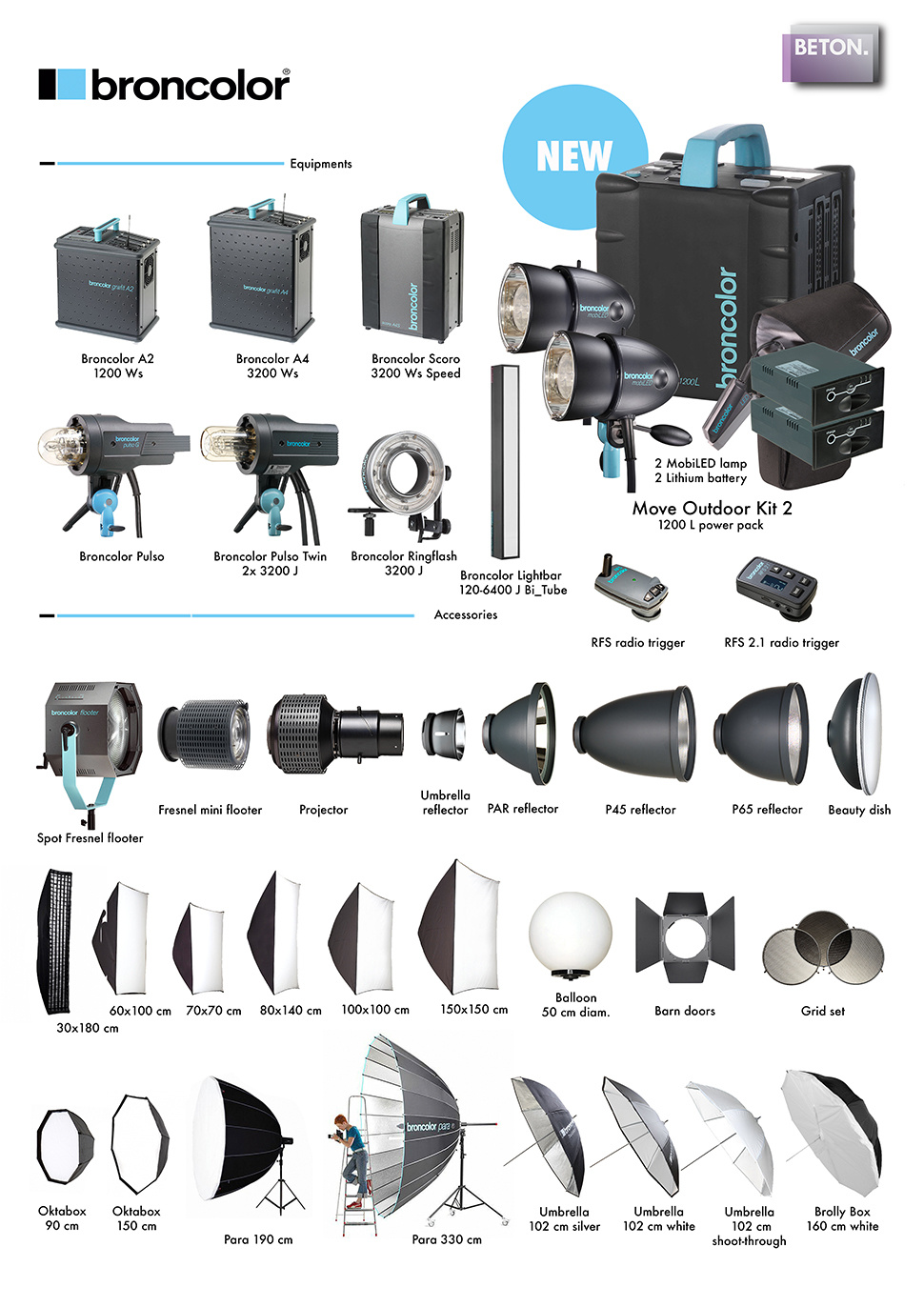 Beton - CAMERA EQ.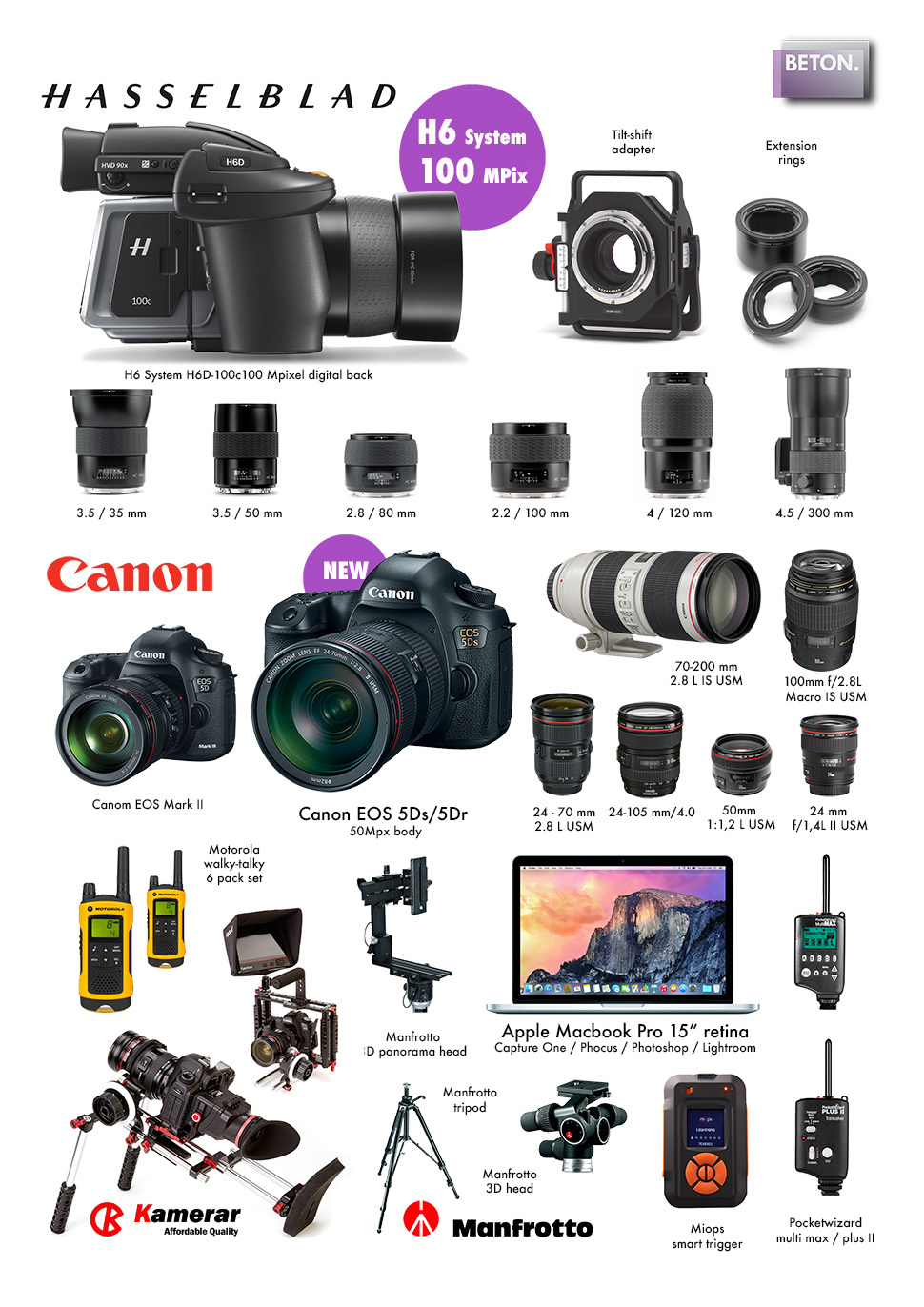 Beton - LIGHTING EQ
Photo studio rental and photo/video production
Photo studio rental and photo/video production Beton studios is the only professional photo studio in Hungary with a dedicated building for photography and video production. With two studios and supporting facilities like make-up rooms, shower, dressing rooms for both studios and lounge areas, closed car park and kitchen, we offer the ideal working environment for any kind of photo or video production.
Studio 1, "Large Studio" is (18x10m, 5m high) approx. 300 sq.m with avilable facilities. Studio with solid infinity wall - suitable for large scale shoots - and a 14m wide greenbox. Electrical power 3x80A .
Studio 2 "White Studio" is a 125 sq.m (17x7,5m, 4,2m high). Studio 2 with white cove Cyclorama (7,4mx5m ground, 8m deep) studio equipped with a dedicated kitchen. Electrical power 3x50A. Please have a look at our studio blueprint.

We also offer professional, state of the art photographic equipment for rent in studio or on location. Our gear includes Broncolor power packs and strobe heads, Hasselblad cameras with full lens line, Hasselblad and PhaseOne digital backs.

We'll be happy to help organize and produce your photo or video shoot with the help of our extensive contacts to make-up artists, stylists and casting and model agencies. From the very simplest of still-life photographs to advertising shoots involving many participants and a great deal of complex organisation, with models make-up artists, clothes, equipment, construction, lighting, visual effects, etc., we are able to provide a complete service.
You can view the plan of our studio by clicking HERE!
MAP
BETON. Studios